KP21
EST:
Maio Vaniko pink Emajõe ääres Karlova sadama kõrval
Maio Vaniko on olnud üle 20 aasta Tartu Ülikooli ajakirjanduse ja kommunikatsiooni üliõpilaste raamatukogu hoidja. Oma kirgliku töössesuhtumisega on ta pugenud südamesse nii praegustele kui ka endistele tudengitele ning õppejõududele. Lisaks sellele, et ta suudab vajalikud raamatud üles leida "nii maa alt kui ka maa pealt", on ta tähelepanelik kuulaja, kaasamõtleja, innustaja ning lohutaja. Maio kaaslaseks on ettearvamatu haigus nimega sclerosis multiplex, mis on teda saatnud juba 30 aastat. Kanal 2 saate "Südamesoov" ja Tartu linna toel pandi Emajõe äärde Maio Vaniko nimeline pink, kus saavad kõik puhata ja jalgadesse jaksu koguda.
Allikas
Kanal 2, "Südamesoov", 8. osa, 07.11.2021; https://kanal2.postimees.ee/pluss/video/?id=250178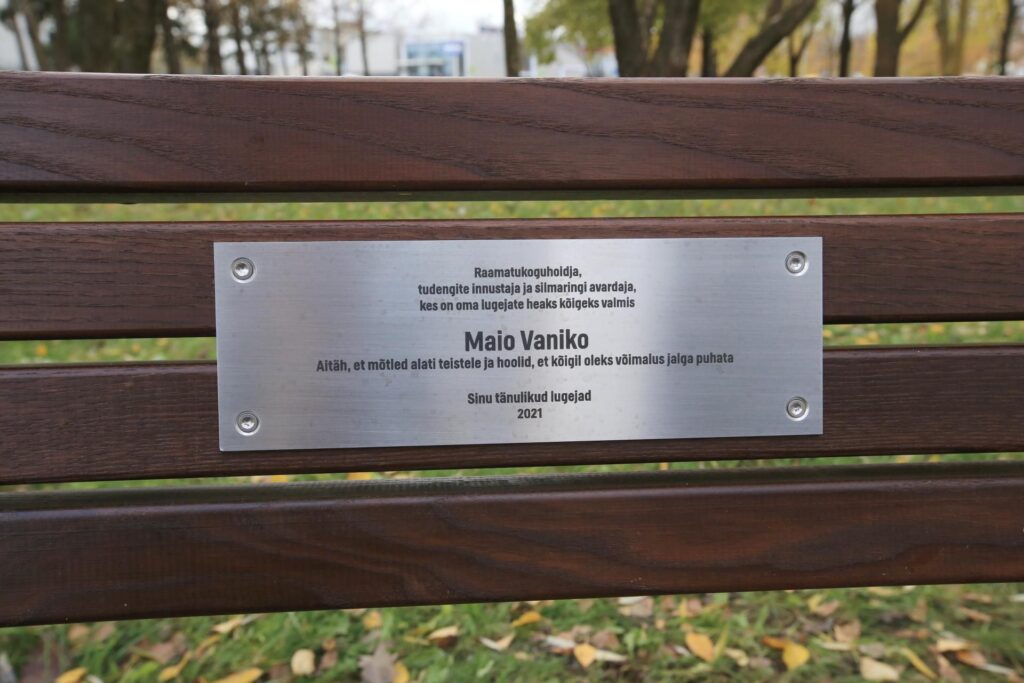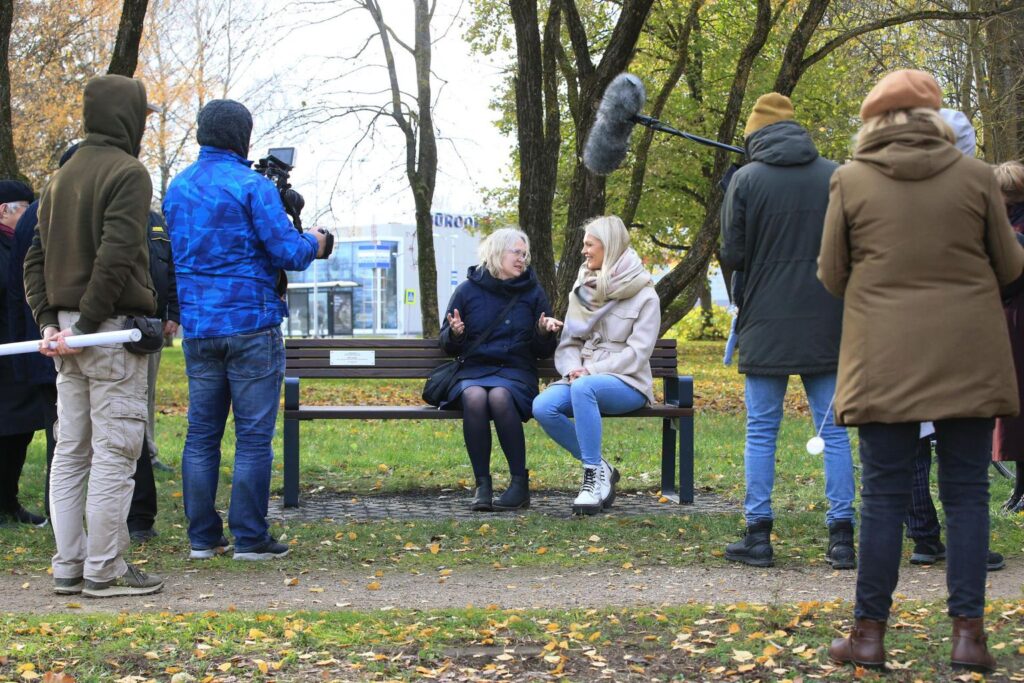 ENG:
Maio Vaniko's bench next to Karlova river port
Maio Vaniko has been a librarian in the library of journalism and communication students at the University of Tartu for over 20 years. Her passion for work has endeared her to both current and former students as well as lecturers. In addition to being always able to find the necessary books, she is a good listener, thinking along, inspiring and comforting. Maio has had sclerosis multiplex, an unpredictable disease, for 30 years already. Supported by the Kanal 2 TV programme "Südamesoov" and the city of Tartu, a bench named after Maio Vaniko was installed at the river Emajõgi where anyone can have a rest and gather strength.
Source
Kanal 2, "Südamesoov", 8. osa, 07.11.2021; https://kanal2.postimees.ee/pluss/video/?id=250178